Thrilling mysteries and wonders of Ancient Egypt
All Alive and Unveiled!
Join us for a myriad of exciting courses and interactive events about Ancient Egypt (and Ancient Greece)! These immersive Zoom experiences cover the temples, tombs, the great kings and queens, gods, explorers, and so many fascinating stories of the time of the Pharaohs in a dynamic and engrossing way.
Feed your curiosity!  We have a full calendar of great learning events and engrossing lectures coming up for the passionate Egyptian history buff – and curious generalist learner alike! All levels welcome!
FREE: Egypt aLIVE! Virtual Tour
Dec 5  2:00 – 3:00pm EDT
Come visit Cairo, Giza, Sakkara, Luxor, Aswan – and Amarna — and experience Egypt online and in-person this year! Our popular virtual tour is back again!
The Valley of The Kings: Exploring Egypt's Most Famous Tombs
Dec 16  2:00pm  EDT
Hear the enthralling story of the great King's Valley – home to the Tut tomb, and the burial ground of Egypt's New Kingdom Pharaohs!
The Pyramids of Egypt: Meaning, Making & Metaphor
Jan 2, Jan 9, Jan 16, Jan 30, Feb 6  2:00pm  EDT
An in-depth Egyptologist-led course that unravels age-old mysteries around the pyramids of Egypt. Who built them, how, when – and why?
Jan 9  1
2:00pm EDT
Ever wish you could decipher the strange language of Pharaohs? This unique workshop will provide a window into the world of ancient writing. Discover the history of the language and learn the alphabet, king names and some fascinating words!
New Insights into Akhenaten's Great Aten Temple with Barry Kemp
Dec 12  12:00pm  EDT
What was in Akhenaten's mind? How did the common people engage in rituals at the temple? Did Nefertiti really rule? One of the most respected Egyptian archaeologists in the field today shared his latest ideas and findings after 40 years at Amarna.
Daily Life in Ancient Egypt
POSTPONED
An exciting lecture series on the Ancient Egyptian people – how they lived, loved, ate and played. Let Laura Ranieri bring some fascinating topics – from hair and sex to beloved pets, sports and music in this dynamic and revealing four week series!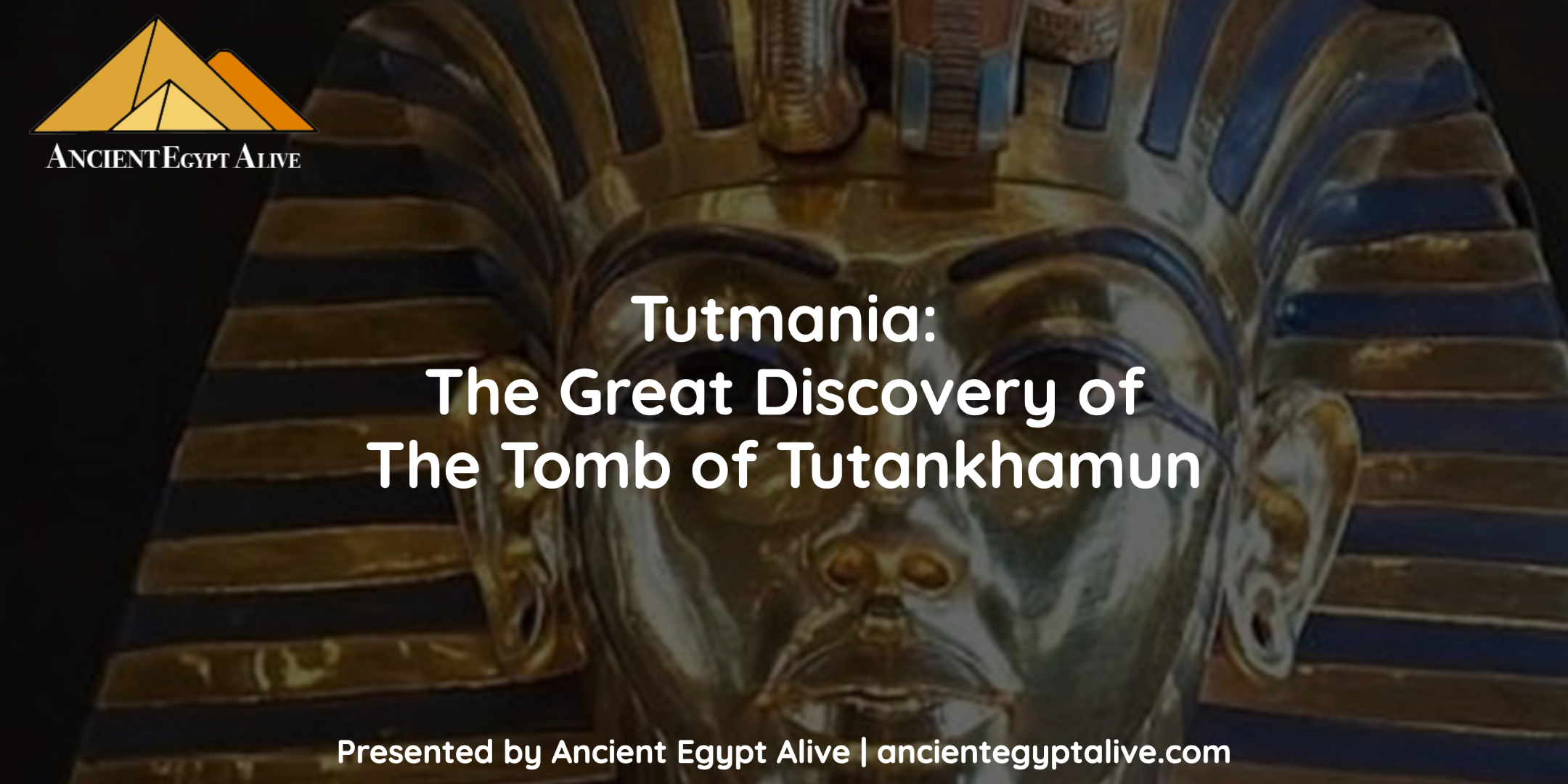 Tutmania: The great discovery of the tomb of Tutankhamun
Apr 28, 7:00pm-8:30pm EST
 An exciting talk on the discovery of Tut's tomb in 1922 — and the aftermath of Carter, Carnaervan's discovery. How did  this most glorious archaeological milestone change the world?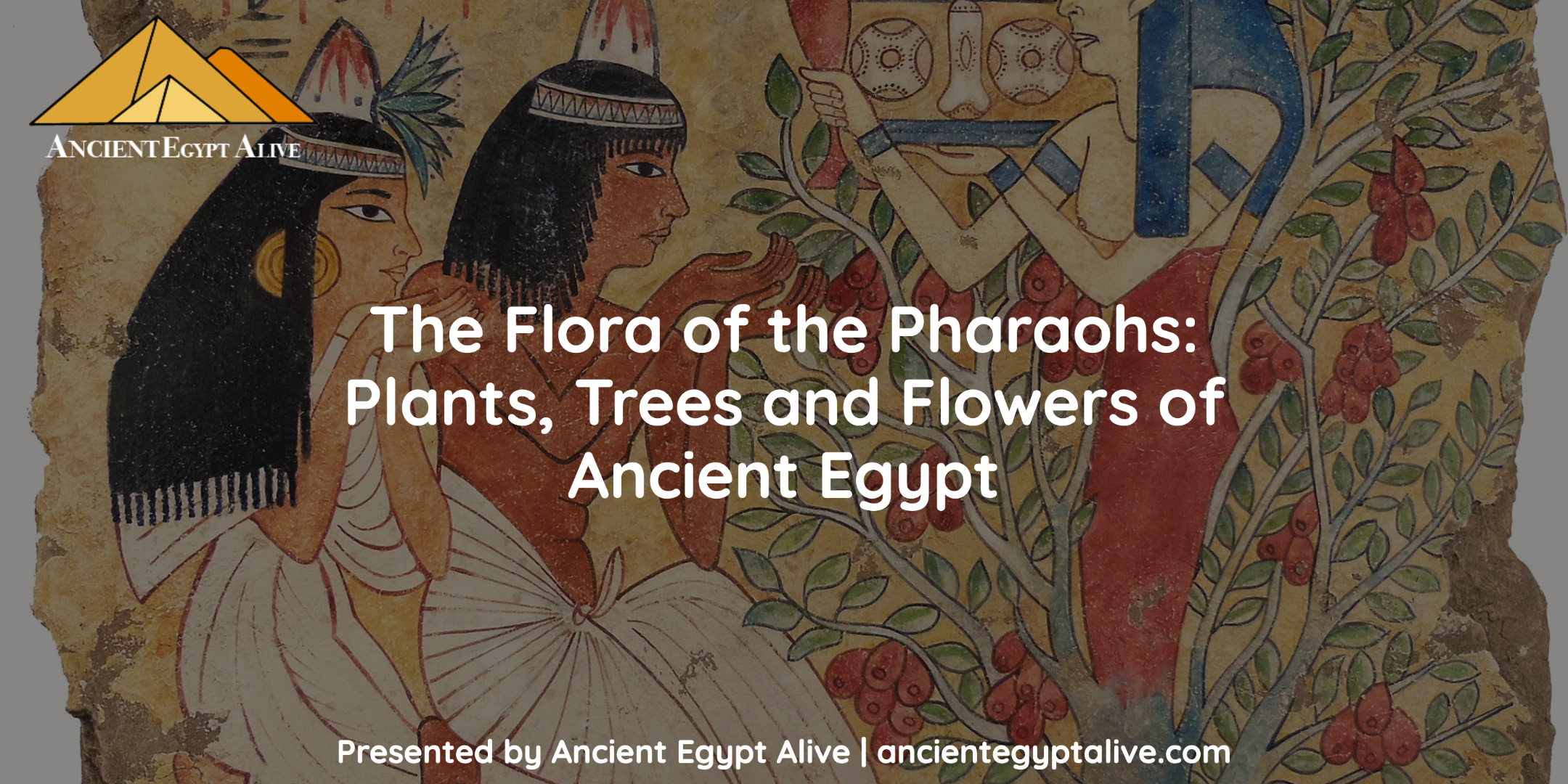 The Flora of the Pharaohs: Plants, Trees and Flowers of Ancient Egypt
May 16  2:00pm  EDT
Plants & flowers played an important role in the lives of the Ancient Egyptians. Join us for this exciting talk on Zoom.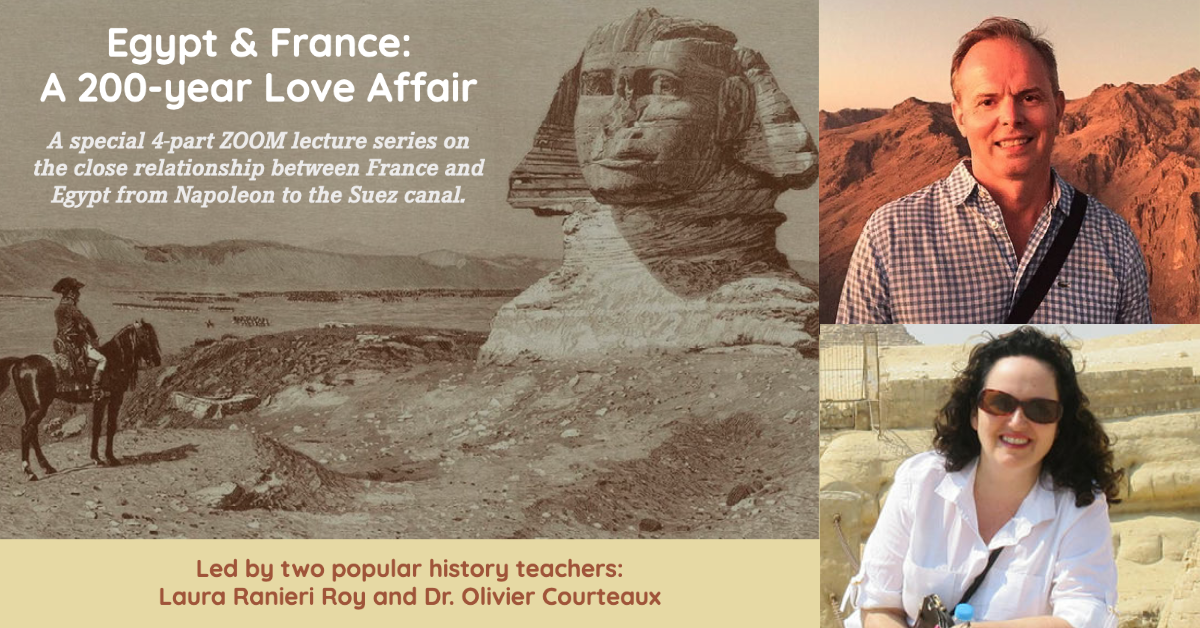 Egypt & France: A 200-Year Love Affair [4 Week Course]

June 8, June 15, June 22, June 29
7:00pm EDT
Tuesday Evenings
A special 4-part lecture series with two popular history teachers: Laura Ranieri Roy and Dr. Olivier Courteaux
Greeks in Egypt
July 8, July 15, July 22
7:00pm EDT
Thursday Evenings
A very special three-part lecture series tracing the colorful connections between Greece and Egypt.
FREE: Getting Fit for Egypt and Greece Travel

Sep 08
3:00 PM – 4:00 PM EDT
Wednesday
Thinking about an exciting trip to Egypt or Greece? Over 50 ? Let Laura of AEA and Erin of Vintage Fitness discuss how to get in shape!
FREE: Greece aLIVE! Virtual Tour

Sep 11
12:00pm EDT (5:00pm BST)
Saturday
Come visit Athens, Crete – and Santorini — and experience Greece online and in person this year!
Ancient Greece: The Land of Zeus, Athena, Atlantis and the Minotaur [4 Week Course]
Sep 12, Sep, 19, Sep 26, Oct 3
12:00pm EDT (5:00pm BST) 
Sundays
A dynamic four-part Greek history course with archaeolog
ist guide Aristotle Koshunas & Laura Ranieri
The Fall of Ancient Egypt: From the Last Ramses to the Persians [4 Week Course]
Sept 16, Sept 23, Sep 30, Oct 7
2:00pm EDT
Thursday Evenings
Foreign invasions, decentralization, mass immigration: Ancient Egypt underwent a turbulent millennia of change, resurgence and decline.
Enter The Temple: The New Kingdom Temples of Ancient Egypt [4 Week Course]

Nov 2 – Nov 23 
7:00pm EDT
Tuesday Evenings
Secrets of Egypt's New Kingdom Temples revealed. In this 4-part journey with Egyptologist Laura Ranieri, feed your fascination and wonder about the homes of the gods:  Ancient Egyptian Temples. 
"I am thoroughly enjoying your lectures on ancient Egypt… you make the lectures very alive."
"Your lectures are the highlight of this entire pandemic!!! Your mastery of the knowledge, your unique experiences and your joyful presentations skills sharing this information is extraordinary. "
"Another great course, Laura! Please keep doing these!"
"I would like to join the chorus of other members of your class to say "thank you" for the wonderful course . I regret being unable to go to Egypt to see these sites for myself but this has been the next best thing! "
"I loved both courses; for me, they were pitched at exactly the right level and were beautifully illustrated. Your style of presentation and delivery is very clear and engaging and I learnt so much!"
Don't Miss Out on Anything Ancient History