What's Happening with Ancient Egypt Alive?
Join us for some wonderful ancient Egypt learning adventures online. We have a full calendar of great learning events and engrossing lectures/courses coming up for the passionate Egyptophile – and curious learner alike! All levels welcome!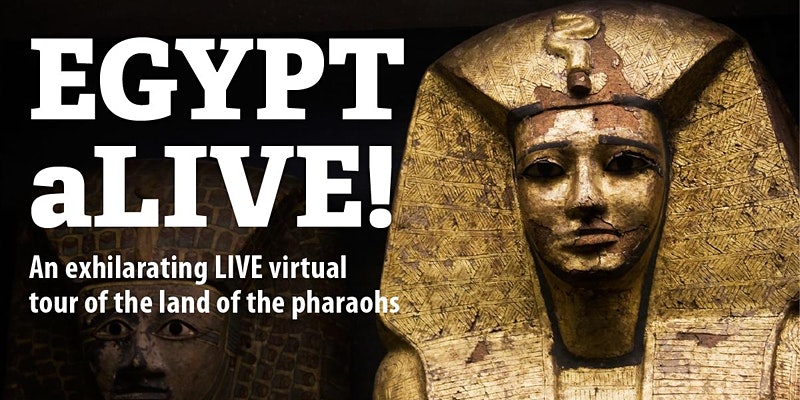 FREE: Egypt aLIVE! Virtual Tour

Apr 18 1:00pm-3:00pm EST
Come visit Cairo, Giza, Sakkara, Luxor, Aswan – and Amarna — and experience Egypt online and in person this year!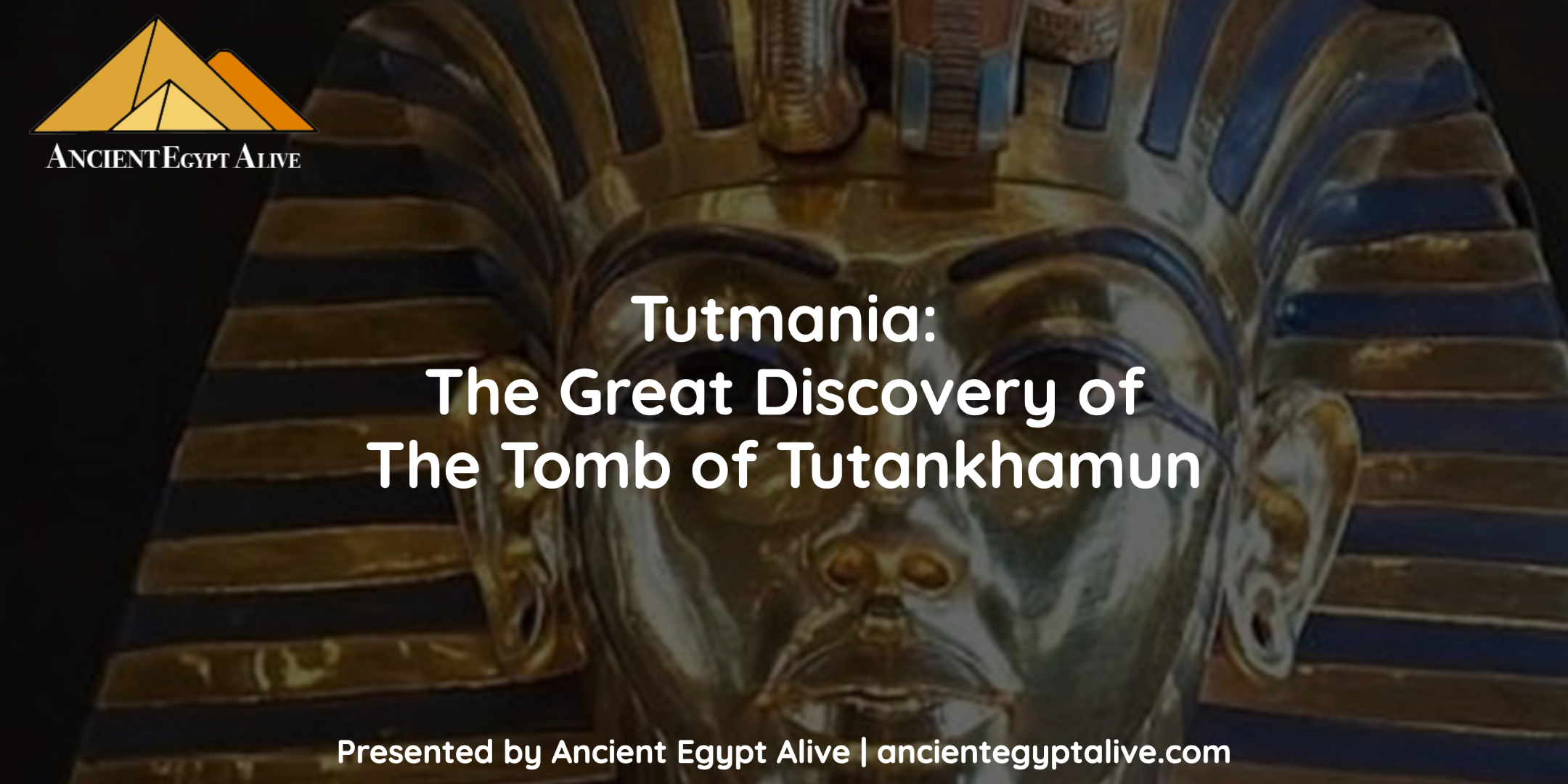 Tutmania: The great discovery of the tomb of Tutankhamun
Apr 28 7-830pm EST
 An exciting talk on the discovery of Tut's tomb in 1922 — and the aftermath of Carter, Carnaervan's discovery. How did  this most glorious archaeological milestone change the world?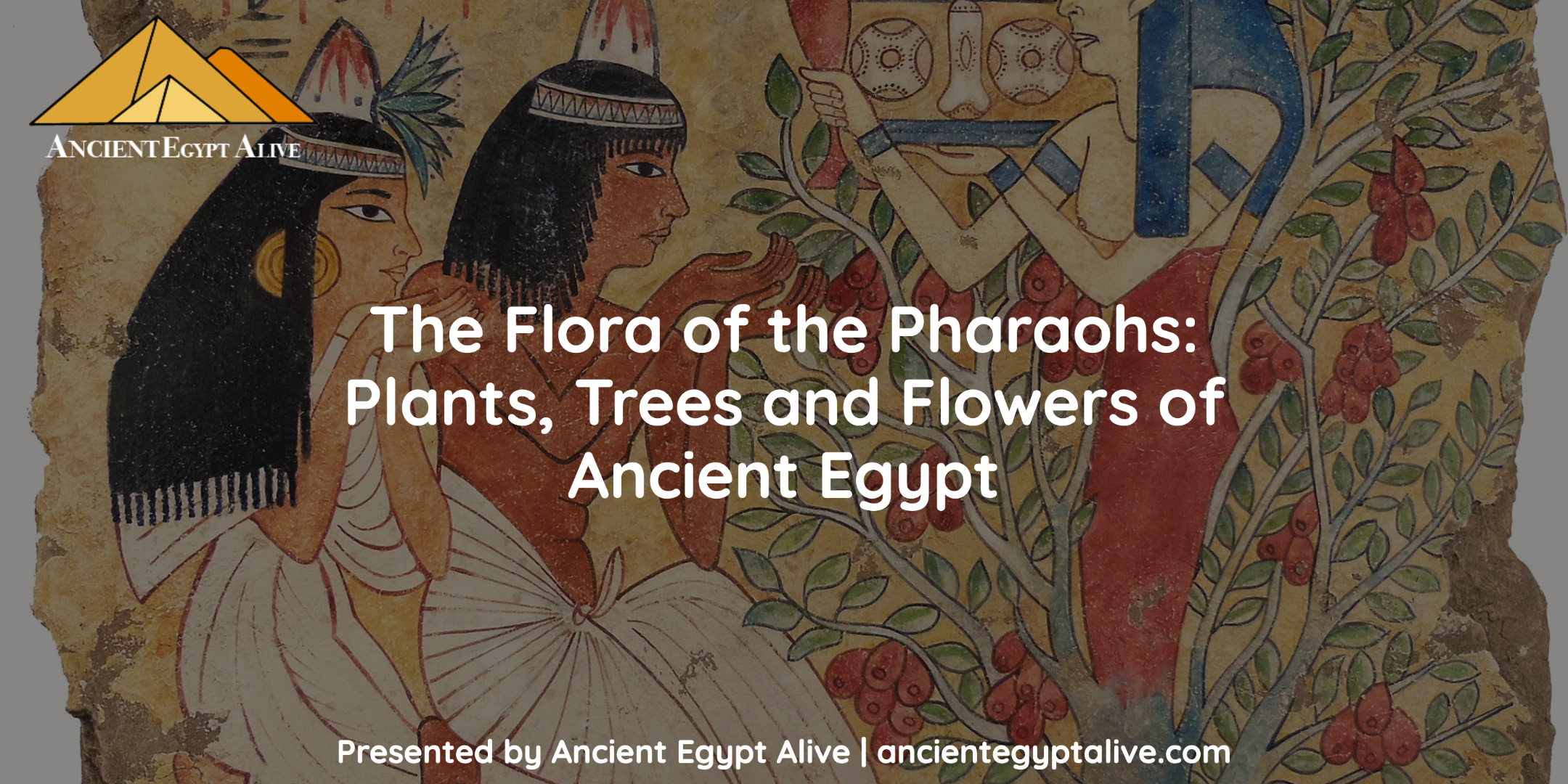 The Flora of the Pharaohs: Plants, Trees and Flowers of Ancient Egypt
EST
May 1 2pm-3:30pm EST
Plants & flowers played an important role in the lives of the Ancient Egyptians. Join us for this exciting talk on Zoom.
The Valley of The Kings: Exploring Egypt's Most Famous Tombs
May 2 2pm-3:30pm EST
Hear the enthralling story of the great King's Valley – home to the Tut tomb, and the burial ground of Egypt's New Kingdom Pharaohs!
FREE: Greece aLIVE! Virtual Tour

May 9 12pm-2pm EST
Come visit Athens, Crete – and Santorini — and experience Greece online and in person this year!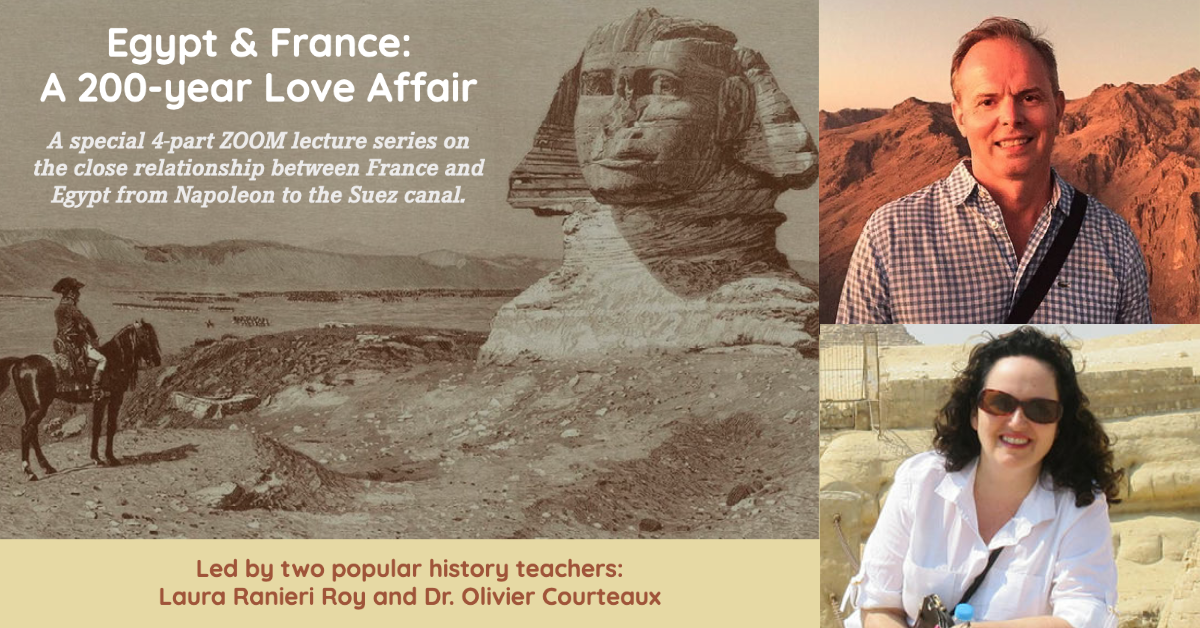 Egypt & France: A 200-Year Love Affair (4 Week Course)

Starting Jun 8 7pm-8:30pm EST
A special 4-part lecture series with two popular history teachers: Laura Ranieri Roy and Dr. Olivier Courteaux
Don't Miss Out on Anything Egypt